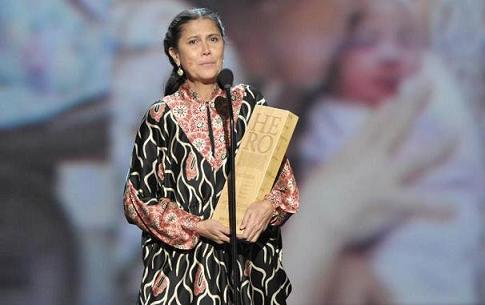 December 12, 2011
Today, midwives and mothers everywhere can celebrate Robin Lim's amazing and well-deserved win of CNN's 2011 Hero of the Year award.
Robin offers midwifery services free of charge to Indonesian women who would otherwise not be able to afford prenatal care or a skilled birth attendant. For her work at Bumi Sehat Birth Center in Bali, she has been recognized as their "Everyday person changing the world." The direct benefit is that Robin gets $250,000 for Bumi Sehat, and I couldn't imagine a more deserving organization. However, I'm much more excited about the secondary benefits.
Robin Lim and Bumi Sehat are all over the media right now. This means that potential donors are more likely to notice and make contributions of their own. But it also means that folks who may not know much about midwives are getting the opportunity to learn more. And that's good for all of us.
I'm not sure whether Robin is interested in being the new spokesperson for midwifery, but right now, she is the most famous midwife on earth. For the past few decades, Ina May Gaskin * has been the face and the name that comes to mind for many people when talking about midwives and homebirth. But it looks as if it might be Robin's turn. What could this mean for the PR of midwifery? Ina May's is a grasssroots midwifery, born in the 70's and raised on a commune in Tennessee. Robin's midwifery is about serving not the self-selected hippie mamas, but the most needy. Ina May brought the idea of choice and empowerment to the US birthing scene, but Robin may help people see that midwifery is for everyone: cost-effective healthcare that saves lives…while still offering choice and empowerment.
Okay, I have to go deliver a placenta and do a postpartum massage; I wanted to get something out there, and may elaborate later, but this is good for now.
*Interestingly, Ina May also won an award this month! The Right Livelihood Award clearly didn't get as much press as CNN's, but I love that she's still so passionate and actively working for parents and babies.
Photo from the Bumi Sehat website.
Tags: Midwifery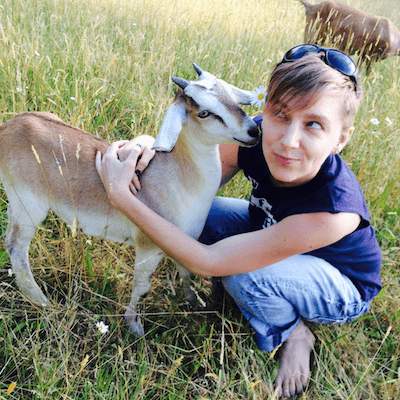 Author Bio: Jasper Moon, CPM LMT (they/ them)
Perinatal care specialist. Parent of two. Hosted three fetuses: my big kid, a surrogacy in the middle, and my little kid. Vegan; drinks a lot of tea. Board game (and general) geek. Goat hugger extraordinaire.

Read more about Jasper here.