August 1, 2011
So this post is kind of a tester for my fancy new rating stars, to see if I can sort book reviews by rating.
Oh, this book. The book midwives love to hate. The book that scares unsuspecting parents. And, unfortunately, the book that manages to end up in the hands of pretty much everyone who even hears the word "pregnant." And this is the difficult part for me: I can handle that some books exist and give bad advice, but it really bugs me that a book so bad can be so insanely popular!
The problem with WTEWYE is that it's really about all the terrible scary things that could happen at each stage of development, to a small portion of the population. Hardly things the average parents needs to expect. For folks experiencing normal, healthy pregnancies, this book only serves to instill worry and guilt. It's also very obstetrician-centric, with the assumption that readers have doctors and will labor in the hospital, so many midwifery clients have a hard time seeing themselves in the text. The focus on medical problems and doctors is especially concerning because the author has no medical training and in fact gets many details wrong. I did, however, give it half a star, because it might inspire some readers to seek other, better pregnancy resource guides.
Granted, I've not read the newest edition, but I have better things to do.
Like go see the ridiculous-looking "What to Expect When You're Expecting" MOVIE , which is thankfully not a how-to DVD, but rather a romantic comedy featuring big-name actresses who get pregnant. Hijinks will surely ensue. So it is not actually based on the book, but I somehow expect (oh, bad puns) it to be just as awful. Those who know me know I secretly love awful romantic comedies, and the guilty-pleasure part of me that hoards chocolate and loves bad puns WILL go see this film…but only at the dollar theater.
Tags: Book Reviews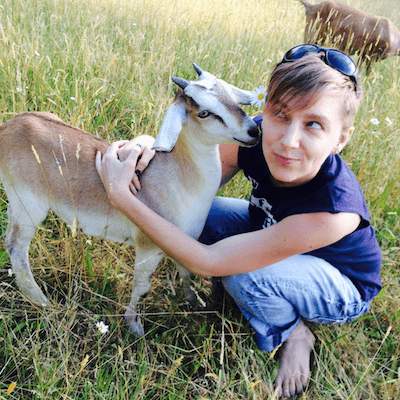 Author Bio: Jasper Moon, CPM LMT (they/ them)
Perinatal care specialist. Parent of two. Hosted three fetuses: my big kid, a surrogacy in the middle, and my little kid. Vegan; drinks a lot of tea. Board game (and general) geek. Goat hugger extraordinaire.

Read more about Jasper here.